Inside: Do you have a curious kid on your hand? These gifts will enhance critical thinking, creativity, and imagination. The best STEM toys and games for 5 to 12-year-olds, updated for 2022.
We have entered the stage of QUESTIONS. If I am honest, we've been at that stage for a while now. And I am constantly stumped — why is the sky blue, but how does the touch lamp actually work, and how many volcanoes are there in the world?
Thank goodness for Google. Most of the time I reply with "What do you think?" The theories kids come up with are so creative. Just thinking through the answer to these kinds of questions fosters more curiosity and critical thinking.
Do you have a curious kid in your life? These gifts will stimulate and satisfy even the most curious minds. These Science Technology Engineering and Math (STEM) gifts are aimed at ages 5 through 12.
This post contains Amazon affiliate links. See my Policies for details. Clicking on images will take you to Amazon for more information about the products.
Toys for Curious Kids: Science
These toys are the most exciting science-based toys out there. From Geology to Astronomy – there is something to capture every child's curiosity.
Kids naturally want to explore their world and these kits allow them to explore in new ways — through microscopes, combining chemical elements, exploring the planet and the stars, measuring elements of the weather, harnessing solar power and so much more!
NATIONAL GEOGRAPHIC Earth Science Kit
Mega Biology Set
Kids Beginner Microscope STEM Kit
SmartLab Toys Squishy Human Body
Thames & Kosmos Ooze Labs Chemistry Station
NASA Air Rocket Launcher Kit
NATIONAL GEOGRAPHIC Rocket Launcher for Kids
4M Weather Station Kit
4M Toysmith, Bubble Science
Butterfly Garden & Butterfly Life Cycle Stages
Coding Robots: Technology
Coding, like music and math, is a type of language. Learning to code involves learning a new and different way of thinking. These types of toys expose children to coding logic in a way that is both fun and educational. It is also great exposure to learn code when they are young and their brains are primed for learning new types of languages.
We recently received Marty the Robot from Robotical to review and my son loves this robot. It is his all-time favorite! Marty comes assembled and is ready to go right out of the box. Once you download the app, your child can start controlling Marty through the control panel immediately! Watch the video below to see how much fun we had with Marty — his dance moves are the best. Marty uses Scratch coding software from MIT. The Scratch coding interface is so intuitive that my son created his own program within minutes.
Wonder Workshop Dash was one of my son's favorites when he was younger. The great thing about Dash is the coding interface in the Apps that you download to your smartphone or device. There are a series of challenges designed to help your child learn coding in a fun way.
Two less expensive options are the Snap Circuits Teach Tech Mech, this stem robot can throw, lift, kick, draw, and more, and the Learning Resources Botley 2.0 which introduces coding to kids with fun activities and games.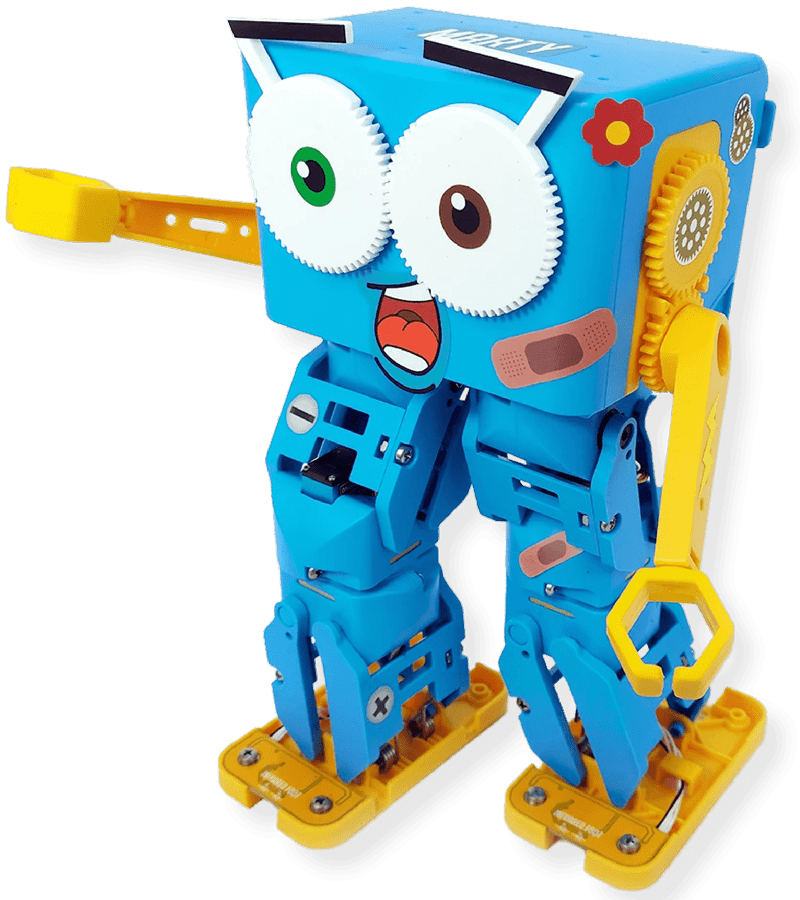 Marty the Robot
Wonder Workshop Dash
Snap Circuits Teach Tech Mech 5, Mechanical Coding Robot
Learning Resources Botley the Coding Robot 2.0 Activity Set
Building Toys & Projects: Engineering
Nothing quite captivates curious kids better than an open invitation to create and experiment.
Hands-on activities that involve planning, trial and error, and critical thinking are the most engaging. All of these building or project kits are things that help stimulate kids to get started on an afternoon of strategic problem-solving!
LEGO Chain Reactions
Lego Gadgets
Gravitrax Starter Set Marble Run & STEM Toy
LEGO Architecture London Skyline
Snap Circuits BRIC: Structures
Thames & Kosmos Architectural Engineering
Award Winning Hape Quadrilla Wooden Marble Run Construction – Music Motion
Magna-Tiles Metropolis Set
K'NEX Architecture – Empire State Building
Games and Books: Math and Logic
Some of the most fun games are also great practice for math skills. We love Rat A Tat Cat and if your child's grandparents like card games, this is one they can play together.
Rat-A-Tat-Cat
Math Dice Junior
Sum Swamp Game
Proof! Math Game
Math for Love Prime Climb
Adsumudi Math Game
The Grapes Of Math
The Times Machine!
Numbers Multiplication Table Game
STEM Books Kids Will Love
My son loves to pour over books that have tons of facts. These books do just that but in a beautifully illustrated way. These books will captivate your curious kid for hours.
The Planets: The Definitive Visual Guide to Our Solar System
The Story of Buildings: From the Pyramids to the Sydney Opera House and Beyond
Engineered!: Engineering Design at Work
Nature Anatomy: The Curious Parts and Pieces of the Natural World
Science Stumpers
The Wondrous Workings of Planet Earth: Understanding Our World and Its Ecosystems
The Street Beneath My Feet
Timelines of Everything
Knowledge Encyclopedia
Atlas of Adventures
Life in the Ocean: The Story of Oceanographer Sylvia Earle
I hope you and your little curious minds have an imaginative and creative holiday!